Dr. Cheryl Schwartz Educational Products
These offerings are also sold in most bookstores and some pet care providers, however, you may purchase them directly from Dr. Schwartz.
If you can't locate a copy for yourself, please complete our
contact form.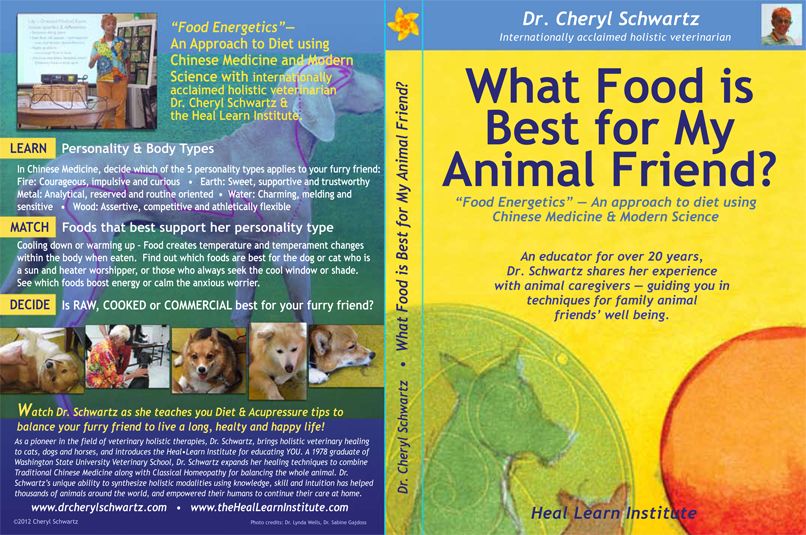 You can choose the format you're most comfortable with:
The notes are longer than we had time for during the workshop, so they include information not covered in the workshop. However, the workshop includes points not covered in the notes, because it was a live presentation.
…so get both! A great gift for anytime of the year!
Original Circadian Clock/Meridian Chart of the Cat & Dog by Cheryl Schwartz & Nancy O'Brien

This 24" X 36" glossy color chart has the 12 meridians, plus 2 extra meridians of the midline - Governing & Conception Vessels, plus the circadian rhythm according to Traditional Chinese Medicine. Helpful for acupressure and massage for your animal friend.
​​​​​​​
$29.00 + tax + 6.95 s/h - international - additional mailing charge.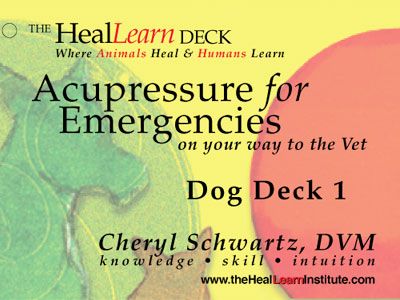 The Heal•Learn Deck
A series of technique cards for use in emergencies…they fit in your pocket! Dog Deck 1 includes:
Breathing Emergencies, Vaccine Reaction, Collapse, Vomiting, Seizure, Nosebleed, Anxiety and Immune Boost
Available in pet supply outlets or
Click Here
for more information.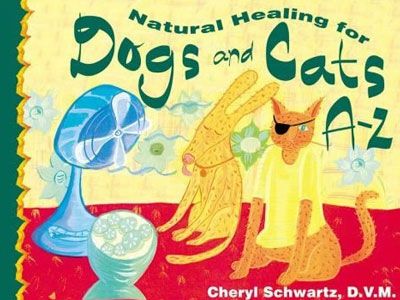 Natural Healing for Dogs and Cats A-Z

A - Z—An easy to use guide for simple at home animal care. Under each alphabetical listing in this beautifully illustrated book, you will find a short description of the condition, followed by an herbal, homeopathic, nutritional or massage recommendation for making your animal friend more comfortable.

Available in local bookstores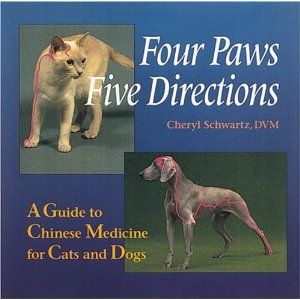 Four Paws Five Directions:
A Guide to Chinese Medicine for Cats and Dogs

"Veterinarians and all who want to learn about healing animals cannot be without this landmark book. Dr. Schwartz is to be congratulated for providing new dimensions to the art and science of veterinary medicine and for deriving new meaning from ancient wisdom for the benefit of all sentient beings."

Dr. Michael W. Fox
Veterinarian and (former) Vice President, Humane Society of the United States.

Available in local bookstores