Dr. Schwartz in print & around the Internet
Dr. Cheryl Schwartz, the bay area's beloved veterinarian practicing Traditional Chinese Medicine, is offering a wonderful set of laminated cards, "Acupressure for Emergencies on the way to the vet." These cards detail immediate and practical ways to aid and comfort your beloved canine companion in the event of an emergency. The cards are masterfully organized into the nature of the emergency such as "breathing difficulties, anxiety, bleeding, collapse , vomiting and nausea."

Not only are the cards well designed, colorful and appealing, they are instantly useable, providing acu-points that can give relief, restore balance and initiate healing. The information imparted helps both animal guardian and animal stay calm and focused in an emergency which allows a potentially anxiety provoking experience to be transformed into a calm and healing one. I encourage all my patients to keep a set close at hand and have myself experienced their wisdom and power during a vaccination reaction emergency with my own dog. These cards are a must have!

Margaret Holiday D.C., Certified Animal Chiropractor


Dear Dr. Schwartz,

Your cards are amazing! My dog Gracie collapsed and I had no idea why (in that moment), and so I did the acupressure points from the collapse card. It not only calmed me down but I believe it helped Gracie in what turned out to be collapsed lungs. She was unable to get up and I kept doing the points, and within a couple of hours she was on her feet and looked better. I am sure it helped her to stay alive by the time I got her to emergency.

After talking to you about her condition (collapsed lungs), you recommended to rub the inside of her elbows, and I told the vet tech and she commented to me how much it helped Gracie calm down during her several days in emergency care! Many, many thanks for your wisdom and advice…the things that can mean so much and help in times of great need!

Karin Kelly-Givens


You can learn Traditional Chinese Medicine techniques and apply them to YOUR cat.
Opportunities to study with the best: Dr. Cheryl Schwartz
Cheryl Schwartz DVM is a personal friend and also one of our veterinarians. She is the pioneer of acupuncture for animals. Her book Four Paws Five Directions: Traditional Chinese Medicine For Cats and Dogs which was written for lay people is a text book in China because no book like it exists!

Cheryl's skill with acupuncture, homeopathy as well as her work with tuning forks and color therapy kept our elderly cats happy and comfortable until it was their time to go. Currently our oldest cat is Torti at age 17 and Cheryl is keeping her is very good shape.

Alas, Cheryl is no longer taking new patients, but what she is doing, and you can benefit, is she's created The Heal Learn Institute where people like me and you can learn techniques which will compliment the therapies prescribed by your local veterinarian. Currently classes are held in Oakland, California. Later this year Cheryl will be offering online courses. If you do plan to travel to Oakland for a class feel free to ask your cat faerie for tips on what to see, where to go, and most important, where to eat!

Cat Faeries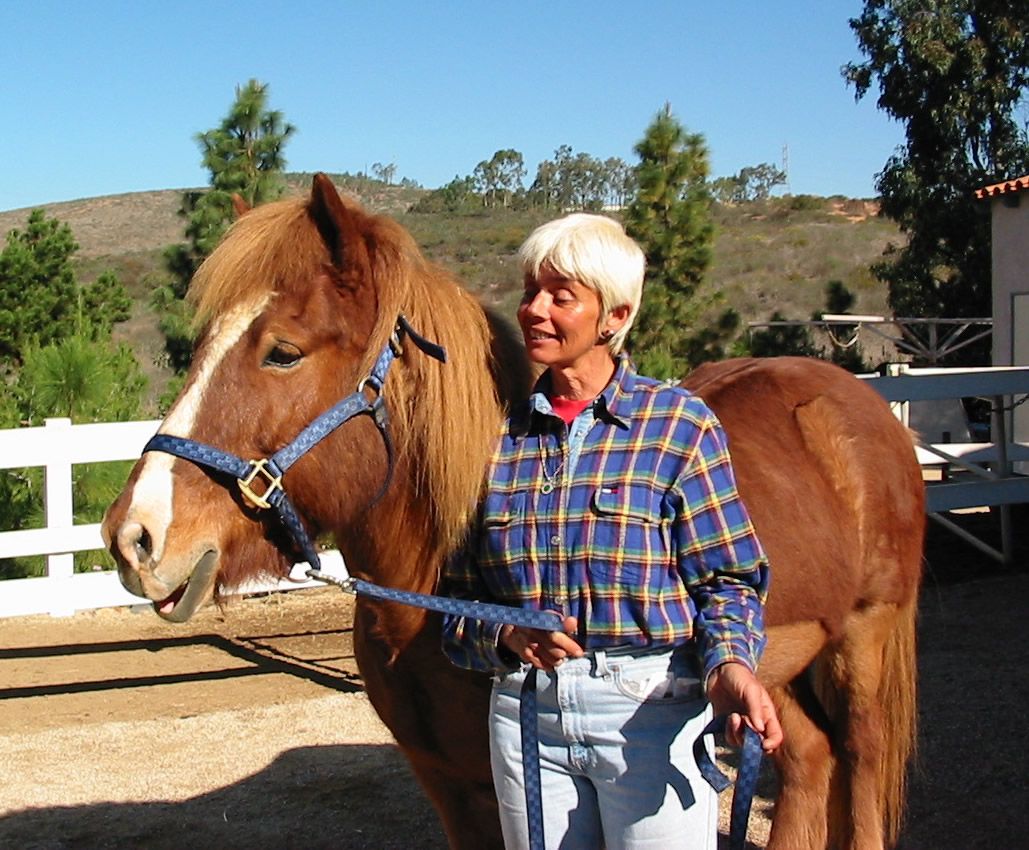 Holistic Veterinary Care

Cheryl Schwartz is one of the foremost doctors in holistic veterinary medicine and an early pioneer in the field. Holistic Veterinary Care is privileged to welcome this world-renowned instructor and lecturer to our team of dedicated practitioners. Dr. Schwartz brings inspired Traditional Chinese Medicine (TCM) care to cats, dogs and horses and has done so in California for three decades. Dr. Schwartz utilizes acupressure, acupuncture and herbal medicine to lovingly treat animals and integrates homeopathy and bio-energy medicine when appropriate into her holistic care.

Holistic Animal Doctor, Audra MacCorkle
Recommended Reading List Compiled by Dr. Audra MacCorkle
Easy Reading including comprehensive guides:

…"Four Paws Five Directions" by Dr. Cheryl Schwartz, DVM


Center for Integrative Animal Health
…Different herbs may also be helpful for urinary problems in cats. Dr. Cheryl Schwartz in her book "Chinese Medicine for Dogs and Cats" suggests actually a western herbal combination of tinctures of Plantain (6 drops), agrimony (2 drops) and Cleavers (4 drops) dissolved in one ounce of distilled water and given 1 droppers three times daily.


Pet Connection
…From the San Francisco Chronicle, a piece on a new veterinary center for integrative/alternative/holistic care, featuring Dr. Cheryl Schwartz ("Four Paws Five Directions: A Guide to Chinese Medicine for Cats and Dogs"), a superstar in the world of Chinese vetmed…
​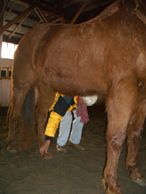 Veterinary Institute for Integrative Medicine

Dr. Cheryl Schwartz has been a practicing veterinarian for [32] years, specializing in the use of Chinese Medical diagnosis, acupuncture and Chinese herbs for small animals. She was the founder of the East-West Animal Care Center, the first totally holistic animal treatment center of its kind in the San Francisco Bay area, offering clinical training to veterinarians in Chinese medicine. Dr. Schwartz was a pioneer in introducing holistic medicine to the veterinary field and is largely responsible for the rapid growth in the use of traditional Chinese medicine to treat small animals. Dr. Schwartz is the author of Four Paws, Five Directions A Guide to Chinese Medicine for Cats & Dogs, the first in-depth book for lay people and veterinarians on Chinese medicine and acupuncture. She is a contributor to veterinary textbooks on acupuncture and alternative therapies. Dr. Schwartz is an instructor for the International Veterinary Acupuncture Society in the United States and Denmark, and has lectured at conferences for the American Holistic Veterinary Medical Association and the North American Veterinary Medical Association. She has written numerous articles on Chinese medicine, homeopathy and acupuncture and has been a guest on television and radio shows. Currently she writes a holistic pet care column for, and is on the advisory board of Healthy Living Magazine, a national Hearst publication.


Working Dogs Health Magazine
A review of the book, Complementary and Alternative Veterinary Medicine: Principles and Practice
…Chapters cover fundamentals, nutrition, physical medicine (traditional Chinese medicine, acupuncture, chiropractic care, massage therapy, and TTouch as its applied to canine, feline, and equine), energetic medicine (magnetic therapy and photon therapy), botanical medicine (Western herbal, Chinese herbal, and Ayurvedic), homeopathy, Bach flower remedies, aromatherapy, vaccinations, and various holistic practices as applied to exotics, equine, and small animal practice. Such noted individuals as Dr. Susan Wynn, Dr. Allen Schoen, Dr. Wendell Belfield, Dr. Jean Dodds, Dr. Peggy Fleming, and Dr. Cheryl Schwartz, to name but a few, lend their expertise to this comprehensive text.